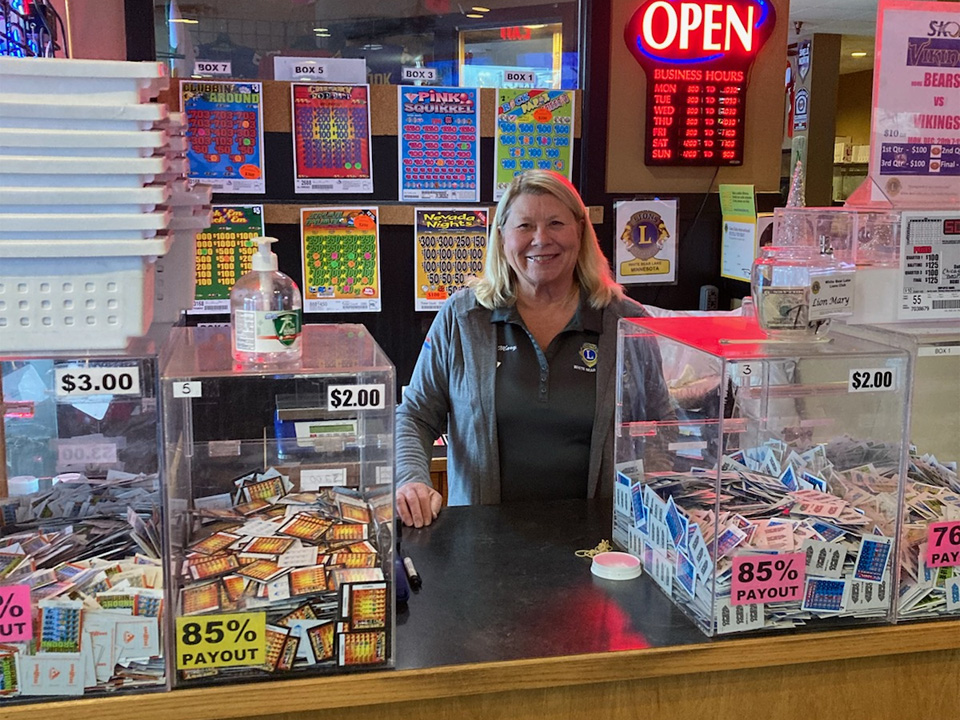 The White Bear Lake (WBL) Lions Club charitable gambling locations are operated and managed at each
location, by the WBL Lions Club staff. All charitable gambling proceeds are returned to the WBL
community.
The charitable gambling locations are located within White Bear Lake at:
The 617 Cocktail Lounge (pull tabs)
Carbone's Pizzeria & Pub (pull tabs, meat raffle and bingo).
Please support all these establishments to partake in the Club's charitable
gambling events. The club proudly serves this event to support the WBL community.