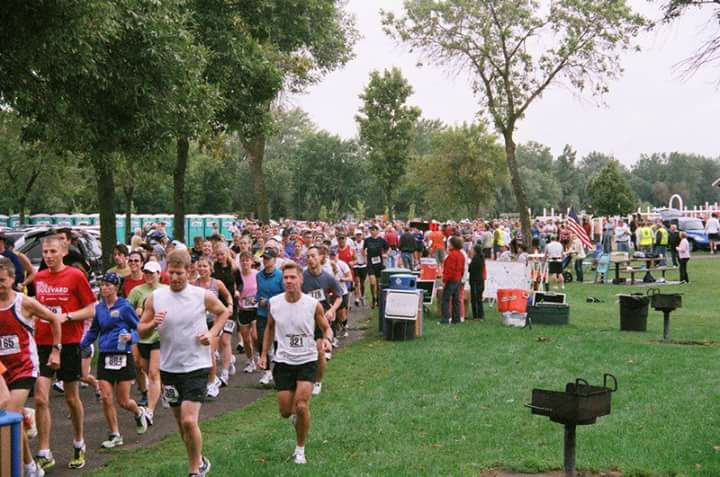 The White Bear Lake (WBL) Lions Club have held the Bear Water Run event annually to raise funds that support the club's long-standing work where proceeds are returned to the WBL community.
Bear Water Run was started in 2000 by creating this event in search of new fundraising ideas. Some club members were runners at the time thereby developing a running race event to take advantage of the beautiful lake which is central to the community. Bear Water Run has turned into the most profitable event the club performs and proceeds are put to great use every year. The event is well organized and many runners share that the Bear Water Run is their favorite race of the year. The club proudly serves this event to support the WBL community.
Saturday, September 9, 2023 – 8:00 AM
Ramsey County Beach
5050 Lake Avenue
White Bear Lake, MN 55110
Bear Water Run offers:
Champion Chip Race Results
USATF Certified Course
Water/Gatorade stops every two miles
Abundance of food during & at end of race
Water wicking shirts
Race medals for all finishers
COST & REGISTRATION
Pre-Race Registration to be received with payment by 9/06/2023.
Race Packets for pre-registered racers will be available 9/8/2023 from 6 to 9 PM at White Bear Armory, 2228 4th Street, White Bear Lake, and day of the race, 9/9/2023, at Ramsey County Beach starting at 6:30 AM.
Race Day Registration will be held at Ramsey County Beach on 9/9/2023 from 6:30 AM to 8:00 AM.
10 mile run: $55 received by 9/06/2023, $60 on race day.
20 mile run: $60 received by 9/06/2023, $65 on race day.
Water Run Form File Upload