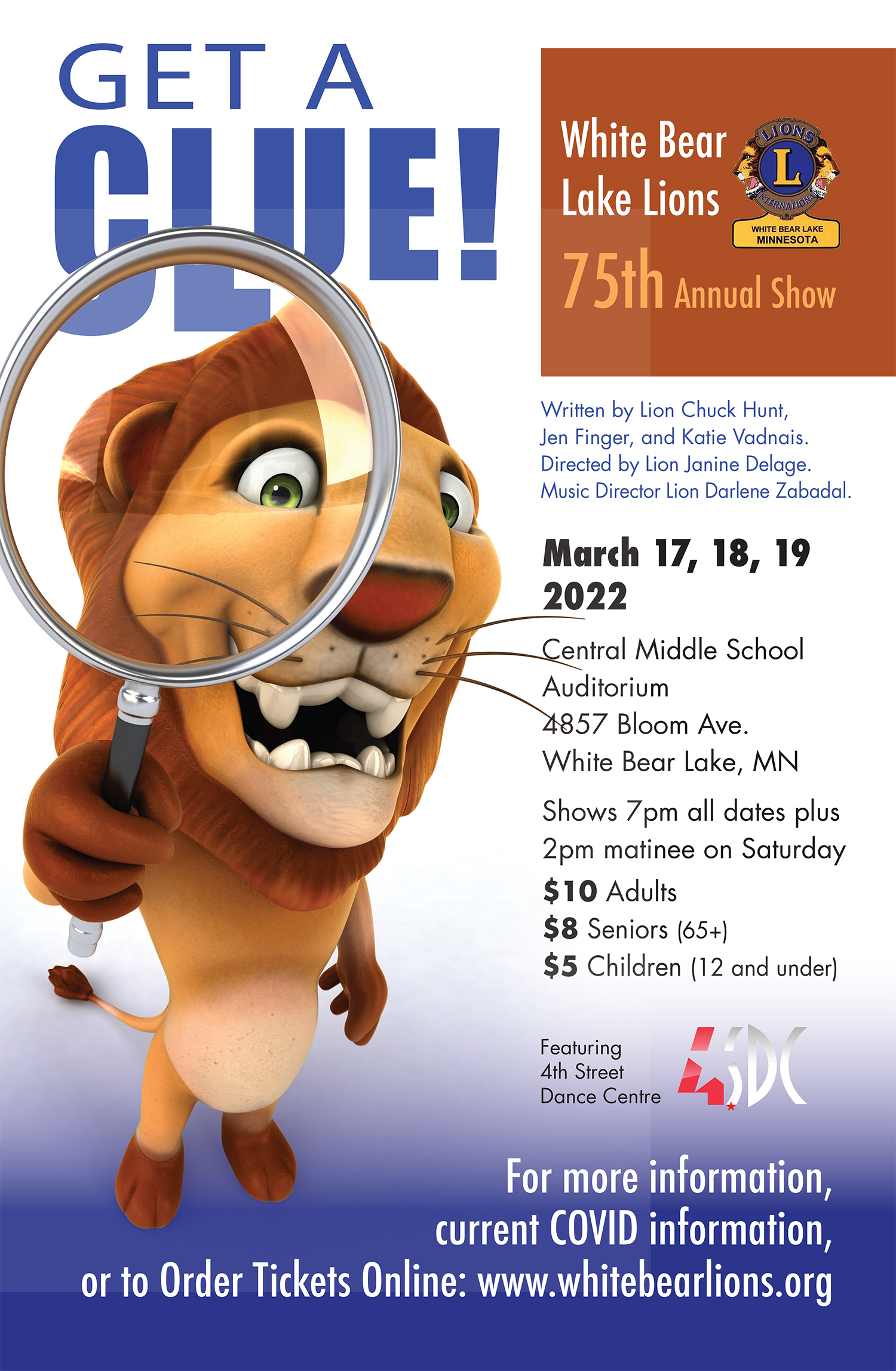 We welcome you to the White Bear Lake Lions Club 75th Annual Show!
Get a Clue! tells the story of the beginning of the White Bear Lake Lions Club (or at least, a way it might have happened), and how we came to do an Annual Show. While celebrating at an Inaugural Gala, our hostess, Ms. Body, is found dead. What follows is a race to determine who the killer is, all while additional bodies are piling up. There's clearly a killer on the loose in the mansion...or is there?
Written by Lion Chuck Hunt, Jen Finger, Katie Vadnais
Directed by Lion Janine Delage
Musical Direction by Lion Darlene Zabadal
Featuring the 4th Street Dance Center Top Line
To order tickets online, click on the link below:


Brown Paper Tickets Ticket Widget Loading...

Click Here to visit the Brown Paper Tickets event page.
To order tickets by mail, download and print the Ticket Order Form below, fill in the information on the form, and mail it to the White Bear Lions Club office.