All is not well in White Bear Lake, with books flying off shelves, and ghouls causing mayhem at every turn. Can romance possibly be found in this chaos? Who's to say? Who ya gonna call? GhoulBusters!
GhoulBusters will be presented at the following location:
4855 Bloom Avenue
White Bear Lake, MN 55110
If you would like to support the White Bear Lake Lions by placing an ad in the show program, you can by sending us an AD Order Form.
To place your personal ad in the program, complete and return a Personal AD Order form.
To purchase tickets to GhoulBusters, please download and print a Ticket Order Form, and mail it to the White Bear Lions Club office.
To purchase tickets online, click on the link below: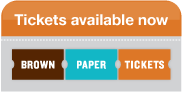 If you have questions regarding the White Bear Lake Lions Annual Show, please contact us using the form below: